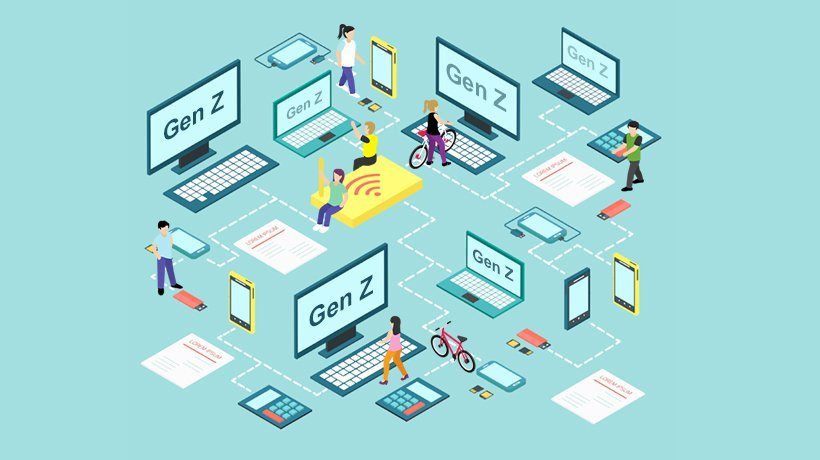 The generation that followed the millennial is called Generation Z or Gen Z. According to demographers, those born in between 1990s-2010 are considered to be Generation Z. What distinguishes this generation from others is that they don't see their physical and digital lives as separate.
Wired from the crib this generation is entrepreneurial in nature and accord higher priority to the brain, mental development, and creativity over looking good.
More than anything else, they want their IT systems to behave more like humans and offer realistic experiences. And thanks to innovative technologies like Artificial intelligence and Machine learning, computers these days are capable of lot more reasoning than it used to do previously and, going forward, things might go up a notch. This is kind of IT Gen Z is looking forward to – more human, more personalized and more realistic.
So, the question now is: how should firms strategize software development to address the requirements of this new generation?  What kind of software application delivery should programmers work upon? What sort of cloud network provisioning and planning needs to be mapped out?
According to The Center of Generation Kinetics, the answer to the above questions can be found in these six realities that govern the life of Gen Z.
Emotions
Gen Z is emotional beings. So, only if the information is emotionally engaging, it will resonate with them. Not to mention, Gen Z is more interested in the company's online content in comparison to baby boomers.
Internet Dynamics
Gen Z will give more importance to those who build the online world over the offline world like the politicians.  Plus, access to the internet is more important to them over college degrees.
Honesty

Honesty and Openness matter a helluva lot to Gen Z than previous generations. Meaning, brands need to work hard to portray an honest image. To start with, they can use real pictures and not photoshopped ones. Use the faces of actual customers in the ads not fake ones.
Start-up Oriented
This generation believes in building more e-commerce websites and donating to worthy causes rather than focussing on setting up corporations and making money out of it.
The study about Gen Z software aspiration can be summed up in three points:
#1. Majority of the Gen Z believe that websites could predict what the visitors are looking for before they tell them
#2. They will leave this site in no time if the website fails to predict what they liked or wanted.
#3. They don't mind providing information for a personalized experience. But at the same time, they need assurance on data security.
Developing the next generation of software needs you to bridge the gulf between marketing and tech. For this, the developers need to focus on building experiences that are partly entertaining and partly personalized.
Lessons for future software developers
This is Gen Z era, and they are using technology in a quite a different way, unlike the previous generations. So, future software developers need to fine-tune their front-end delivery experiences of their apps to adopt Gen Z trends. Every vertical in an organization needs to acknowledge these shifts and align some part of their efforts in creating platforms of tomorrow. By no accounts, you can alienate this generation.
The software technology of the future will largely depend on the preferences of Generation Z. If you don't serve their needs, they won't adopt it.
Author Bio: This is Jennifer Warren, a Content Crafter for GoodFirms – a review and research platform for mobile app development, web development companies and more. The company publishes research report on a time to time basis, the latest one is on Email Marketing